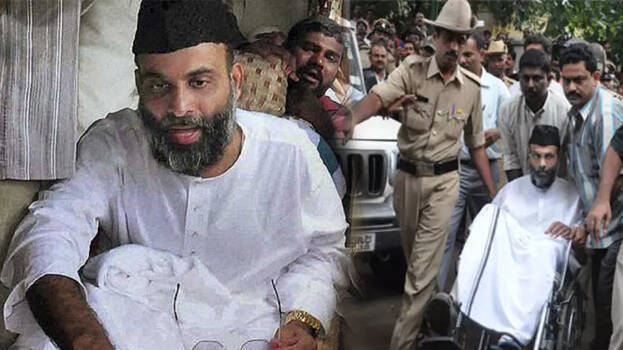 BENGALURU: The cultural and literary icons of Kerala have jumped into the forefront beseeching the government to indulge in the Abdul Nassar Madani issue. Writers and other cultural influencers including K. Satchidanandan, Sunny M Kapikadd, Sebastian Paul, and Rehana Sidhique, the wife of Hathras case arrested journalist Sidhique Kappan signed in the letter which was later forwarded to the government. The meat of the letter was to help save Madani's life by bringing him to Kerala.
The Bangalore bomb blast convicted Madani is currently on bail awaiting the hearing procedure to get completed. His conditional bail doesn't allow him to move out of Bangalore. Meanwhile, the ill health is taking a toll as he has developed signs of paralysis and wants a shift to Kerala to undergo better health treatment. It is rumored that Madani may soon approach the supreme court in a bid to extend his bail.
After consultation, the doctors advised the former PDP leader to quickly submit to surgery after learning about the low blood flow happening through his brain. However, the present condition is not conducive for Madani to undergo surgery, hence he is approaching the supreme court for an extended bail.
With strict measures still in place, the convicted Madani is not allowed to leave Bangalore. He last visited Kerala in 2018 to meet his mother who was down with cancer. During that time, the supporters welcomed him with a cloth tied over their mouths showcasing a protest against the court order that banned public speech from the leader.