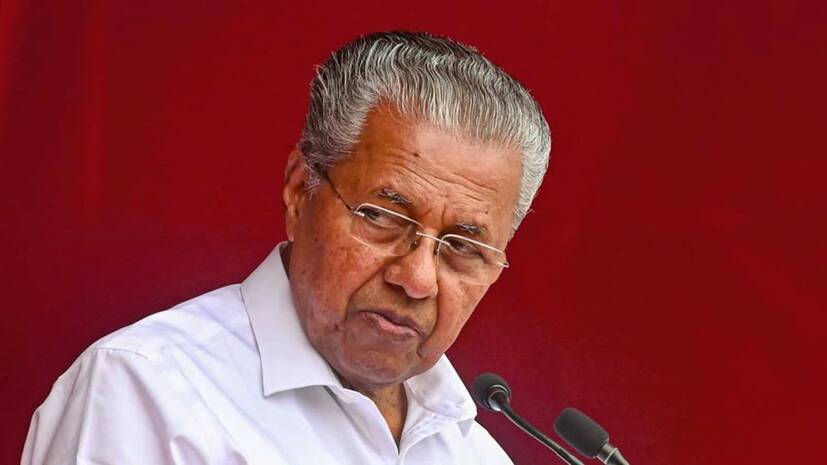 THIRUVANANTHAPURAM: A violent protest by the ruling front and subsequent heated exchange stalled the legislative proceedings yesterday after the Opposition alleged that the Chief Minister's office was involved in the Life Mission bribery case.
The assembly plunged into an uproar after Mathew Kuzhalnadan MLA alleged that the Chief Minister, Sivasankar, Consul General and Swapna met at the Cliff House. The Chief Minister, who denied the allegation, stated that such a discussion has not taken place. However, Kuzhalnadan hit back by saying that what he said was mentioned in the remand report given to the court by the Enforcement Directorate after retrieving Sivasankar's WhatsApp chats. Kuzhalnadan even went on to challenge the CM by asking him to approach the court if what he said was a lie. Provoked by this, the CM got up from his seat and repeated that the allegation was baseless. When Mathew once again challenged him to approach the court, the Chief Minister retorted by asking why one should approach the court over the things said in the Assembly.
Members of the ruling party stormed to the well of the House and shouted slogans after Kuzhalnadan repeated his allegation. Even the ministers started to shout against the opposition. When Minister P Rajeev challenged Mathew Kuzhalnadan to place the WhatsApp chat on the table of the House, the Congress MLA retorted by saying that he was ready to do so. With this, the ruling party intensified the protest.
The MLAs of the ruling front did not return to their seats despite repeated requests from the Speaker. Meanwhile, a major conflict was avoided as the opposition members remained in their seats in the meantime. Following this, the House proceedings were temporarily stopped. When the House resumed at 10.43, the Speaker directed that the matter under consideration of the Court should not be mentioned in the House.
Resuming his speech, Kuzhalnadan asked what the government did after Rs 20 crores were swindled and whether the Vigilance had taken action against anyone after three years of investigation. The ruling front MLAs once again started shouting after Kuzhalnadan accused the Chief Minister of misusing power and committing planned looting and corruption. The Chief Minister said that Mathew was attempting to defame him by raising baseless allegations. The Speaker turned off Kuzhalnadan's mic as the Chief Minister and Kuzhalnadan got into another verbal spat. Subsequently, the Opposition left the Assembly.