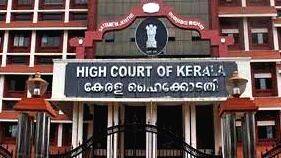 KOCHI: Manhandling doctors for touching bodies as part of medical procedures is condemnable, observed the High Court. Justice A Badarudhin made this remark while considering a case where Dr. Bharth Chandran in Palakkad was beaten by P V Jamshed in a similar case. The court quashed the anticipatory bail plea submitted by Jamshed.
The incident happened when Jamshed brought his wife to medical college for treatment. Bharath Chandran treated the lady and had to do some physical checks which required touching her. An incensed Jamshed then manhandled the doctor giving him bruises. He later accused the doctor of misbehaving with his wife.
The court was not convinced by the claim and brought in the statements of the two nurses present in casualty who saw all the incidents and supported the doctor. The court mentioned that giving bail to Jamshed will set a bad precedent while the doctor should be served justice else it will be equal to demeaning the whole health department and doctors serving people.