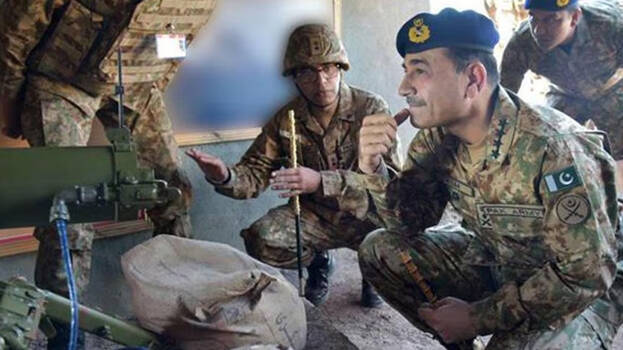 ISLAMABAD: As Pakistan struggles to recover from the severe economic crisis, the country's army is also reportedly not able to properly feed its soldiers. As per media reports in Pakistan, soldiers are not fed twice a day following a cut in special funds for the military.
The media reported on the crisis citing that field commanders had written to the general's office citing food shortages. The delay in the timely delivery of the goods is also a problem. Army Chief General Asim Munir was informed of soldiers' complaints about food shortage. The recent cut in the food fund for the soldiers has led to widespread discontent among the soldiers.
The cut in the food supply to soldiers is part of Sharif government's efforts to bring down administrative expenses. In addition to this, the government slashed the salaries of government employees and reduced the funding to its spy agency. But despite the cuts, inflation in Pakistan is rocketing. Weekly inflation has topped 40 percent. Inflation rose above 40 percent for the first time in five months.