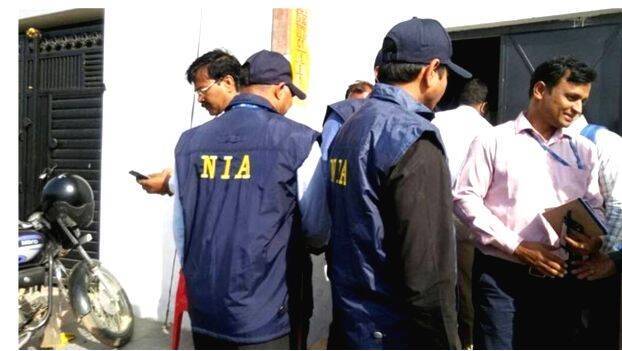 NEW DELHI: The Lucknow NIA court has sentenced seven ISIS terrorists to death for planning massive bomb blasts in Uttar Pradesh's Kanpur. A terrorist was also sentenced to life imprisonment. Judge V.S. Tripathi observed that the case is rarest of the rare.
Mouhammad Faisal, Gauss Mohammad Khan, Mohammad Azhar, Atif Muzaffar, Mohammad Danish, Sayed Meer Hussain and Rocky alias Asif Iqbal were awarded death penalty. Mohammad Atif alias Asif Iraqi has been sentenced to life imprisonment. UAPA sections have been charged against the terrorists.
Atif Muzaffar, Mohammad Danish, Sayed Meer Hussain were also found to be involved in the Bhopal-Ujjain train blast on March 7, 2017. The investigation agencies came to know about the blast plan in Uttar Pradesh after the main accused in train blast Mohammad Faisal was arrested. Eight terrorists were arrested in Kanpur during the subsequent search. The prosecution had alleged that the accused planned to detonate bombs on the Kanpur-Unnao railway track. Terrorists also had plans to detonate explosives in various places in UP during the Dussehra celebrations. The investigation team also found that a test explosion was carried out at Ganga Ghat in Unnao.