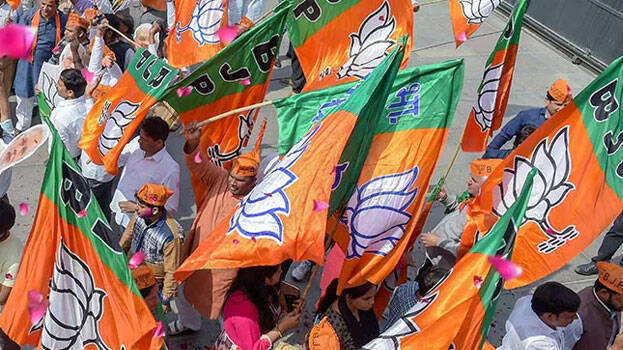 THIRUVANANTHAPURAM: The BJP activists in the country are happy that the BJP was able to retain power in Tripura. BJP's Kerala unit wrote on Facebook that today's Tripura is tomorrow's Kerala.
"North-Eastern states are safe within the lotus petals. CPM-Congress alliance has collapsed in Tripura. Today's Tripura is tomorrow's Kerala"., this was the Facebook post.
BJP state president K Surendran responded that the resounding victory of the NDA in the states of Tripura, Nagaland and Meghalaya is proof of the support of the people of north Eestern states for Prime Minister Narendra Modi. "Tripura election result is heavy blow for Congress and CPM. The people of Tripura outcasted the unholy alliance that had fought within each other for power.", he said. Speaking to mediapersons in Aluva, Surendran mocked that people have put the 'COMA' alliance into coma.
"Congress-CPM alliance is like a broken marriage before the honeymoon. In states where leaders like KN Balagopal campaigned, coalition candidates failed. Like in Tripura, Congress and CPM should unite in Kerala too. MV Govindan says that despite the defeat, the alliance was right. In that case, the alliance will surely come soon in Kerala too. That is exactly what BJP wants. Why is CPM and Congress are playing hide and seek only in Kerala.", Surendran asked.
"Rahul Gandhi walked 4,000 km and the Jodo Yatra turned in vain. Congress is collapsing in the country. These election results are proof that religious minorities are also standing with BJP. This is a sign that the Christian community is rallying behind Modi and BJP. Narendra Modi government is helping the poor in all sectors. Modi government has paid off the debt owed to the oil companies during the UPA government.", Surendran stated.