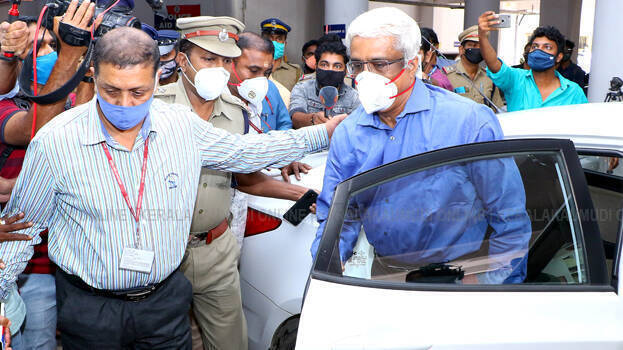 KOCHI: CBI special court in Ernakulam has rejected Sivasankar's bail plea in Life Mission scam case. The bail application was submitted as Sivasankar was in remand for 12 days. The ED argued that Swapan Suresh and former CA Venugopal's statement was against Sivasankar.
CM Ravindran is yet to be questioned. The ED argued in the court that if Sivasankar is released on bail, he is likely to influence the testimony. A bail application can be submitted only after a week. ED explained that this is a case of irregularities of Rs 4.5 crore and only Rs 1 crore was found. Sivasankar submitted bail application citing health concerns.
Meanwhile, ED has again issued a notice to Chief Minister's Additional Private Secretary CM Ravindran to appear on the 7th of this month in the Life Mission scam case. He has to appear before ED office in Kochi at 7.30 am on March 7. Although, a notice was given on February 27, Ravindran didn't appear for questioning. Ravindran had informed ED that he would not be able to attend as the assembly session was going on. The ED has the power to arrest people if they do not appear for questioning despite three notices.