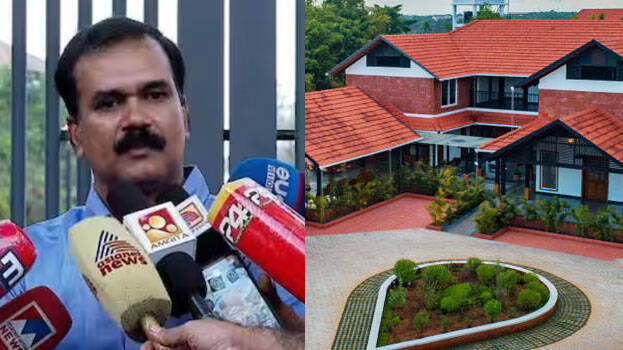 KANNUR: Thomas Joseph, CEO of Vaidekam Resort in Kannur, where LDF convener EP Jayarajan's wife Indira is the chairperson, said that an income tax survey is being conducted there. Financial transactions related to the institution are being examined. Allegations regarding black money are false. An investigation is going on regarding TDS. Transactions are done only through the bank", Thomas Joseph said.
The investigation is based on the complaint of a journalist from Kochi. It is alleged that there is black money investment in the Ayurvedic resort through a Gulf Malayali, a native of Kannur. The complaint has also provided details of 20 people who deposited money in the resort. In this list, there are even those who have invested Rs1.5 cr.
Vigilance had earlier sent a letter seeking permission from the government to investigate the complaint against Vaidekam Resort. Permission for investigation was sought on a complaint filed by a Youth Congress leader. The complaint alleges that EP Jayarajan, as a former industry minister, made improper interventions for the family-owned resort, and seeks investigation into allegations of corruption, conspiracy and money laundering.