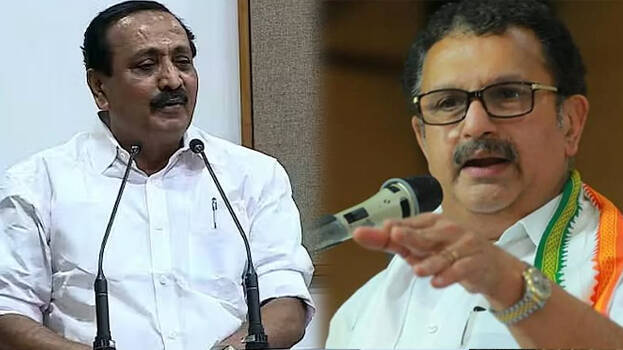 THIRUVANANTHAPURAM: K Muraleedharan MP came to the fore supporting M K Raghavan for his statement on use and throw culture of leaders in the party. There is nothing wrong in his statement. He shared the general emotions of the party activists. He has not violated discipline. The programme held yesterday was a party venue. There is nothing wrong in KPCC chief seeking a report but the DCC president shouldn't have made it public.
'There has been a dispute on some nominations. Raghavan spoke on such things. If kept mum, will get grace marks in the party. Enough discussions are not held in the KPCC. The political affairs committee will be convened soon,' he said.

However, KPCC general secretary K C Venugopal asserted that opinions should be expressed in party venues. Meantime, opposition leader V D Satheesan kept mum without responding on Raghavan's statement. He said this has to be discussed in the party and solved.