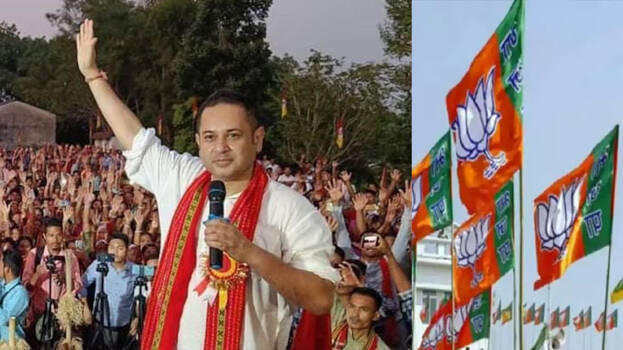 AGARTALA: BJP's move to take Tripa Mota along, with the cabinet about to take oath in Tripura. Himanta Biswa Sarma and former Chief Minister Manik Saha have stated that they are ready to cooperate with Tipra Mota. It is reported that the BJP is pulling the strings to bring Tipra Mota from the opposition position to its own camp so that the vote share is not divided, including the 2024 elections. Top sources suggest that Pradyot Deb Barman may get the post of Deputy Chief Minister if he accepts the invitation. Although the Congress-CPM alliance could not prevent the BJP from continuing to rule, it is clear from the current situation that BJP is seriously considering the growth achieved by Tipra Mota in a short period of time.
BJP believes that it is the support of women voters that helped it to come back to power in Tripura. This time more women voted than men. Out of the 13,99,289 female voters in Tripura, 89.17 percent voted, while 86.12 percent of the 14,15,233 male voters voted. The central leadership believes that women have taken up the BJP slogan of development and peace.
It is estimated that Tipra Mota's presence in the opposition may lead to a split in the popular vote. Therefore, the BJP, which is planning to give a message to the North East region before the 2024 Lok Sabha elections, is making as much effort as possible to include Tipra Mota. It is reported that Himanta Biswa Sarma will hold talks again to bring the Tipra leadership with him.