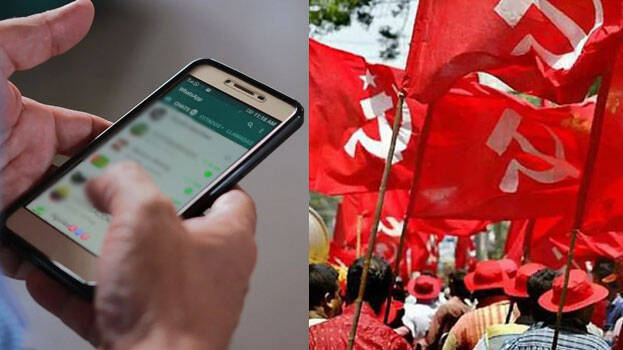 KOLLAM: There is a controversy within the CPM over the suspension of the complainant along with the suspected culprits in the case of stealing the teacher's phone and sending lewd messages on school's WhatsApp groups. The incident happened at Thevalakara Girls High School, which is under the control of the CPM district committee.

Two teachers of the school are accused in the incident of stealing the phone and sending the lewd messages. The accused stole the mobile phone of the woman, daughter of late senior CPM leader and a physical education teacher in the school. Obscene messages mentioning party leaders and school teachers were sent from this to WhatsApp groups including KSTA.

The management suspending the complainant along with the accused on the ground that they acted against the discipline of the school has stoked a controversy. There is a complaint that this is part of the move to save the accused and the reason for this is sectarianism within the party. The police filed a report in the court making the two absconding teachers as accused. The police issued a report after examining the CCTV visuals of the school and the phones with the help of cyber experts.

The police said that in the CPM-controlled school, the teachers have been working in various groups for a long time and the disputes and enmity between them led to stealing phones and sending obscene messages.