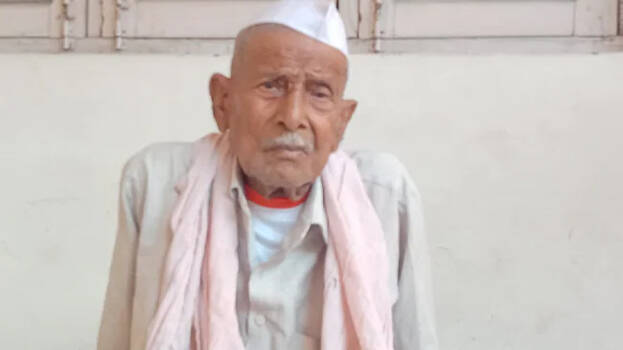 LUCKNOW: Devastated over children deserting him at an old age, a farmer in Lucknow gave his assets worth Rs 1.5 crores to the government. In a dramatic move, the 85-year-old Nadhu Singh reached the Raj Bhavan to hand over his property worth crores to Uttar Pradesh governor Anandi Ben Patel.
Nadhu Singh lives in Muzaffarnagar. He has five children among which four are girls. All the girls have been married off and his son is working as a teacher. After the death of his wife, Nadhu Singh has been leading a life of isolation with no care from his five children.
Later, he was shifted to an old age home where nothing different happened. None of his progeny came looking for him which anguished the senile man. He told the government to build a hospital or school in the exact location he has gifted. He also wrote to the government that he agreed to give his body after death to any medical college for research studies.