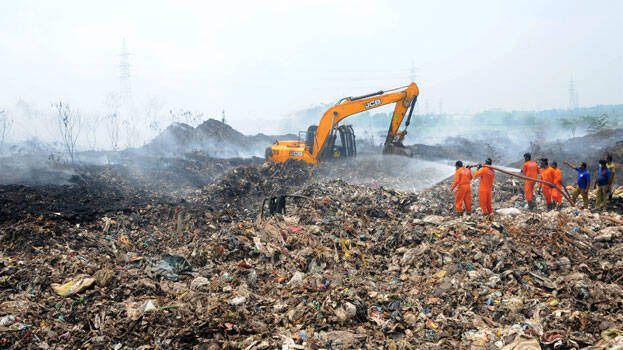 KOCHI: Congress leader Benny Behanan said Brahmapuram solid waste management plant disaster is one of the biggest corruption Kerala had ever seen. He said that he was able to understand the depth and impact of the disaster only when he directly visited the spot. No officials of Cochin Corporation were seen there. No arrangements were made for the firefighting personnel. Enough JCBs to clear the garbage are not there. He alleged that there were many failures on the part of the government like not even a generator was installed to provide the necessary light for the disaster relief operations even at night.
Facebook post
'The Brahmapuram solid waste management plant disaster is one of the biggest corruptions Kerala has ever seen. Even more terrifying is the fact that for five days since the man-made disaster began, there have been no authorities at the scene of the disaster, only firemen carrying out rescue operations. The depth and impact of the tragedy was understood only when visited the site directly.

The control room is not open and only one official from the revenue department. When met him knew that he was assigned to the area today and that he had not received any clear instructions. Officials of Cochin Corporation were also not seen there. Adequate equipment was not provided for firefighting personnel and JCBs required to clear the garbage were not provided. Even at night, not even a generator has been installed to provide sufficient light for disaster relief operations.

The area, the surrounding panchayats and the nearby corporation area and the municipality where the smoke has reached the top of the corporation's headquarters in Ernakulam city, yet the corporation authorities, the district administration and the Ministry of Health, Environment and Home Affairs are not taking any action.