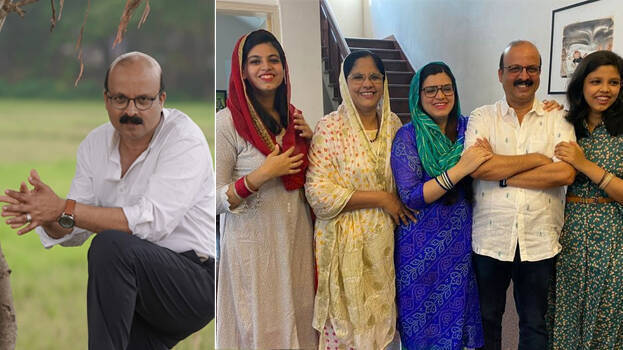 Actor and advocate Shukkur and Sheena, head of law department, Kannur University, got married a second time. The two got married as per special marriage act at Hosdurg sub registrar office Wednesday morning at 10.15.
The couple's children Khadeeja Jasmine, Fathima Jebin and Fathima Jesa were a witness to their parents' marriage. The second marriage was held on the 28th year of their married life.
The couple first got married on October 6 in 1994 on the presence of Hyderali Shihab Thangal. However, according to Muslim law of succession, the entire property can be transferred only if there are sons. If not, two shares of the property will go to the children and one share to the siblings. The couple has three daughters. Shukkur had earlier informed on social media that they are remarrying under the Special Marriage Act in order to get the entire property for their children.