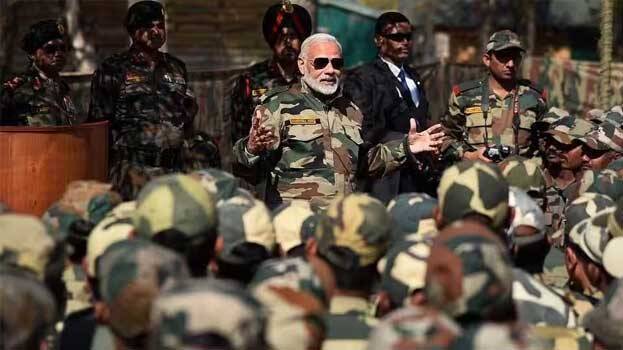 WASHINGTON: The US Intelligence says that there is increase in tension between India- and there is higher chances of a conflict betweenIndia and China. The report also says that India will respond to Pakistan's provocations with more military force than in the past under the leadership of Prime Minister Narendra Modi.
The report also states that although India and China have held bilateral talks regarding the border issues, the relationship between the two countries may deteriorate due to the 2020 clash. The expanded military deployment by India and China along their borders, elevates the risk of armed confrontation between the two nuclear powers. It poses a threat to US persons and interests. This would call for US intervention. The nuclear power of both the countries is also a challenge in India-Pakistan conflict.
Pakistan has a long history of supporting anti-India terrorist groups. With Pakistan's long history of supporting extremist groups, the report acknowledges higher probability of India responding with military force under the leadership of Prime Minister Narendra Modi to "perceived or real Pakistani provocations." The report says "each side's perception of heightened tensions raises the risk of conflict, with violent unrest in Kashmir or a militant attack in India being potential flashpoints."
US State Department spokesperson Ned Price said, "We have a shared interest in combating threats to regional security. The goal of a stable and secure South and Central Asia free from terrorism depends on the strength of in large part our partnership with Pakistan. The dialogue is a testament to our shared commitment to a resilient security relationship and an opportunity for candid discussion on steps we can take together to counter all terrorist groups that threaten regional and global stability."