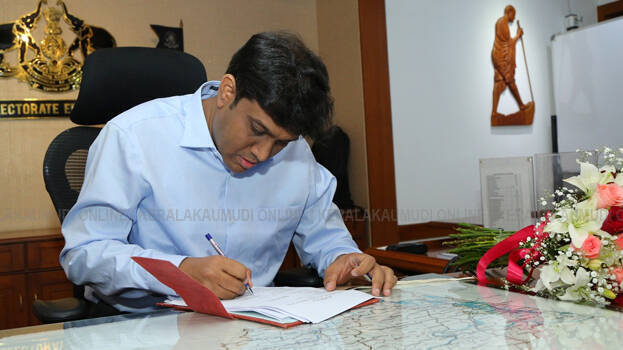 KOCHI: NSK Umesh has taken charge as Ernakulam district collector. He responded that they will work as a team to solve the issues in Brahmapuram and expects the cooperation of the people. "I just joined today. We will resolve the issue with the support of all departments.", he said.
Meanwhile, former collector Renu Raj did not turn up to hand over the charge to NSK Umesh. Renu Raj was transferred to Wayanad yesterday amidst the controversy related to the Brahmapuram fire. The collector was transferred amid growing criticism against her handling of the fire at Brahmapuram plant and also due to harsh criticism from the High court.
Yesterday was Women's Day and Renu Raj had shared a post on Facebook that made it seem like there are protests against her. Renu Raj took charge as Ernakulam District Collector on 27 July 2022.