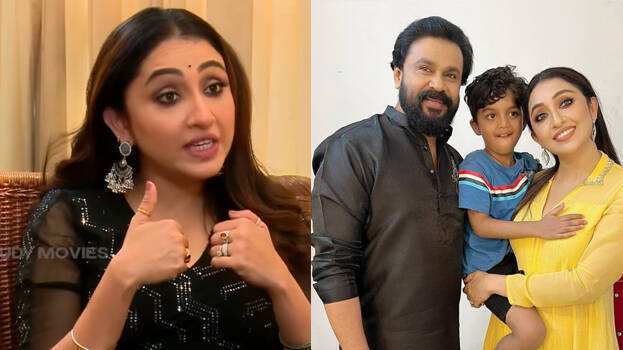 Nithya Das is a favorite actress of Malayalees and has acted in many movies like 'Balettan', 'Ee Parakkum Thallika'. Nithya, who took a break from the silver screen after her marriage, is back after many years with the film 'Pallimani'. The actress shares her experience with Kaumudy Movies.
"Pallimani is a psycho thriller movie. People don't come to see our movie with the expectation they have for 'Titanic'. The audience won't be disappointed. Ours is a small picture. This is a dream come true for two people.", says the actress.
The actress also opened up about her friendship with Dileep. 'Dileepettan is my first hero. He was the first film star I saw. He is like a brother to me. I always think about a statement said by him. He used to say that a person's life changes overnight. I was a normal college going girl. I acted in a film one day. As the he said, one night is enough for us to be good or bad. I think about it when I feel low. Manju chechi showed my photo which came in Grihalakshmi magazine to Dilepettan. It is Dileepettan who called me for the film.", said the actress.
The actress also spoke about her husband in the interview. "Everyone thinks that I speak badly about my husband. Whatever I said is true. I say good things. But the way people perceive it is different. Cleanliness is a quality. But he has OCD. Now I have OCD too. Either he has to change, or I have to. I changed.
Everyone asked me why I did not marry a Malayali. I saw his lifestyle. He likes to keep everything in order. Then I thought, if we get married, I will have less work. But didn't know it was OCD. Then it became difficult to me.", said the actress.