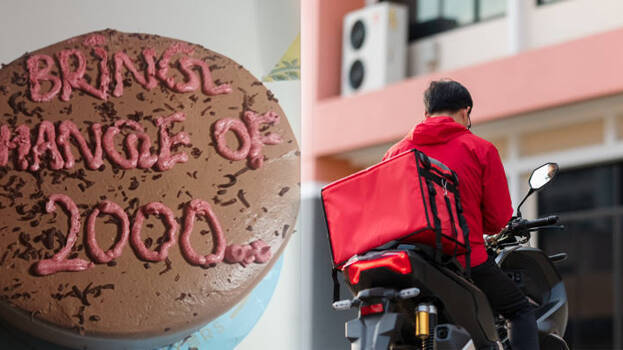 People mostly prefer ordering food online nowadays as it is more convenient. There are also many food delivery apps available for this. Sometimes mistakes occur while ordering.
The main reason for these mistakes is miscommunication. One such incident is now going viral on social media. This incident happened in Pakistan. A man named Javed Shami ordered a cake online. While ordering he told them to come with a change of Rs 2000 during delivery.
But when the cake arrived, he was really shocked. 'Bring change of 2000' was written on top of the cake. But Shami actually asked to bring change of Rs 2000. But the bakery owner thought it was the text to write on the cake. Shami shared pictures of the cake on Twitter. The picture is now viral on social media. Many people have shared similar experiences below the post.