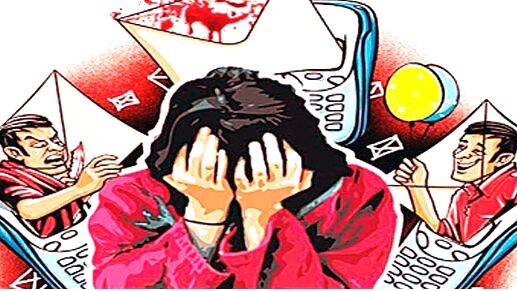 Threats by sending pictures to three friends
THIRUVANANTHAPURAM: A housewife in Vanchiyoor who clicked on a link circulated on social media, was threatened by a Chinese loan app that her nude picture will be published if she did not pay Rs 18,000. The housewife has not applied for the loan. She received a message yesterday morning from a foreign number saying that if payment is not made immediately, morphed image will be sent to all the numbers saved in her phone. In the evening, the Chinese app users sent the photo of the housewife in the phone gallery along with Aadhaar and Pancard copies to three friends via WhatsApp. The cheated housewife lodged a complaint with the city police commissioner.
'Kerala Kaumudi' had reported that although the Center has banned 232 Chinese apps that lead people to death through online fraud, around 200 apps still remain operational. Following this, the police recommended the Center to ban these apps, but no further action has been taken. Chinese apps are trying to extort money from as many people as possible before the ban. The police receive more than 100 complaints every day. It is also alleged that cases are not filed in complaints because the investigation is difficult.

The apps operate without the regulation of the Reserve Bank and against the Money lenders Act. Foreigners and other state scammers are behind it. If you click on the links to get a quick loan, the apps will secretly gain access of your phone. The app penetrates into the phone's contact list, camera, gallery, etc., and steals photos and personal information. If Aadhaar-PAN images are present in the phone gallery, it will be used as a record of taking a huge loan. After that, they start sending threatening messages saying that the repayment is delayed. Many people who took loans to play online games went into debt and ended their lives. There are people who do not clear their debt even after paying 4.5 lakh on a loan of 1 lakh.
Cheating apps
1) A message will be sent to all those in the contact list that he/she is a loan defaulter and a financial fraudster.
2)Fake messages are sent to friends and relatives saying they are the guarantors for loans.
3) Loan fraudsters keep calling the numbers saved in the phone day and night and asking for payment.
4) A WhatsApp group called Defaulter will be started and messages will be sent in the name of the swindled person.
5)Morphing gallery images and sending obscene images and messages.
Third-party to threaten
Loan app scammers texted the housewife in Vanchiyoor saying that if she did not pay, the case would be transferred to a third party and they would do bad things. Will send bad pictures and messages to friends. Images in the gallery will be edited and shared on Facebook, WhatsApp, and Twitter. WhatsApp groups will be started and nude pictures will be sent. Pay quickly - this is the threat.