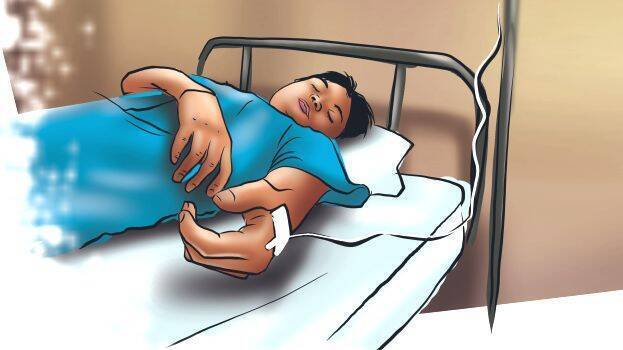 THIRUVANANTHAPURAM: With Covid outbreak behind us, it is the Influenza virus that's troubling the people in the state now. About 10,000 people visit government hospitals daily due to fever and severe respiratory problems. The number of people seeking treatment in private hospitals will be in the range of ten thousand or above. Health experts point out that the H3 N2 virus belonging to the influenza A category is present in the state. This causes severe cough and other respiratory problems.
In young people it passes without any danger, but in the elderly it can cause complications.
Yesterday alone, 9045 people were treated for fever. A total of 72,953 people were affected by the flu this month. According to government estimates, a total of 5.84 lakh cases of fever have been reported so far. Experts believe that the change in climate is causing the spread of the disease. People tend to use cold water a lot during the day and expose to sunlight are more susceptible to fever. Doctors say that the use of masks and hand washing should be strengthened to prevent the influenza virus.
Fatal leptospirosis
Leptospirosis (rat fever) is spreading as a silent killer in the state. Within two month this year, 31 leptospirosis deaths were reported in Kerala. So far 241 people have been confirmed with rat fever. 365 people were also found to have similar symptoms. Last year, 300 deaths were reported due to rat fever.
Reported fever cases this month (government hospitals)
March 1...........9480
March 2..........8221
March 3..........8191
March 4..........8245
March 5.........3642
March 6.........9121
March 7.........8411
March 8.........8597
March 9(Yesterday)........9045