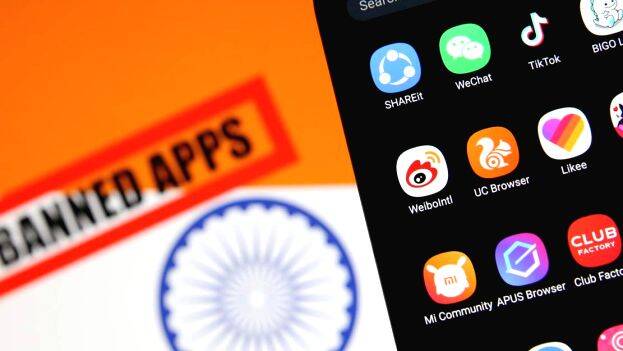 Danger awaits and is in different hues. Such is the aggravated scenario of phishing and other scams that is having a glorious run in the state with mad impunity. The Chinese apps mostly play the demon game trapping people into click baits which leads to the loss of hard-earned money. Chinese apps are in dozens and people using them are unaware of the scam running behind the veneer. It is high time the government quickens steps to put curtains on the big business ruling the cyber world.
A homemaker woman from Vanchiyur fell into the web of scams just days back. She accidentally clicked on a link which later morphed into people asking for money, else get ready to see the world react to her nudes on the internet. All the photos of the women were accessed by the fraudsters through her gallery. Her PAN and Aadhar id were obtained, which could be easily morphed into any image for their devious games. The woman has complained to the commissioner about the same.
The case should not be dumped as an isolated one. Issues similar to this are copious in the state. Many women don't have the cojones to give a fight but will shrink further into an abyss and will contemplate more about suicide. The debt trap techniques running high in the state also follow a similar motif of circulating nudes to get the target.
At midnight in a hastening movie in 2019, the central government banned the use of 232 Chinese apps in the nation. However, the ban served little purpose as even now, more than 200 Chinese apps are running phishing networks trapping people. The state police department has beseeched the state government to send a report regarding the same to the center but nothing productive has happened since. On a daily basis, more than 100 cases reach the doorsteps of police regarding phishing and attacks on modesty.
All these apps are in service breaching the Moneylenders act mandated by the nation. As the only step of caution, people especially women should be careful while handling their smartphones. Online links that may seem genuine can lure you to give a click but showing restriction is the only way out. If trapped, many turn hesitant to complain about the shame induced, so it is all up to the government to react to the Chinese intrusion through virtual turf.