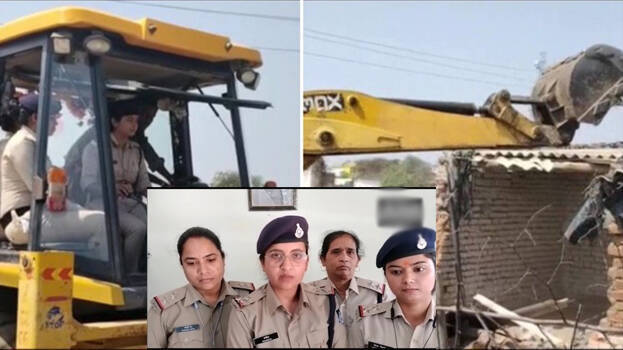 BHOPAL: The house of an accused in a gang rape case was demolished under the leadership of a female police officer. The incident took place in Damoh, Madhya Pradesh. The house belonged to a man named Kaushal K Choubey who is one among the four who sexually abused a minor girl in Damoh. According to the police, the house was constructed illegally by encroaching on government land.
Meanwhile, the Madhya Pradesh police have arrested all the accused in the gangrape case. While three other accused in the case were arrested earlier, Kishore was arrested on Friday.
Upon arresting Kishore, the police officers came to know that he had illegally encroached on the land and built a house. Following this, the women police officers sought permission from the district collector and demolished the house using a bulldozer.
Police Officer Prashitha Kurmi stated that this action was taken to create fear in those getting involved in crimes. The evacuation process was completed under the leadership of Prashitha.