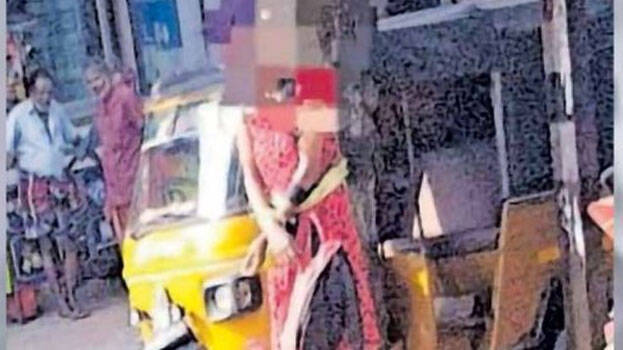 KUZHITHURA: A woman was tied to a telephone pole after she questioned men for teasing her. The incident occurred at Kuzhithura Melppuram junction in Kanyakumari. The woman was tied to the pole for several hours and was released by the police. The locals didn't intervene due to fear of the attackers. The police arrested Pacode natives Shashi (47), Vinod (44) and Vijayakanth (37). The accused are auto-drivers.
The woman who runs a private firm in Marthandam became the victim of the insult. The 35-year-old woman who was widowed, lives with her mother. The police said that the auto drivers teased the woman before also. This was repeated even when the woman yesterday morning as well. When she questioned about this, they tied the woman to a pole.
Many people witnessed the incident, but they did not come forward to help the woman due to fear. Arumanai police came to know about this when the video of the incident was circulated on social media. Then the police reached the spot and released the woman. The accused were identified with the help of CCTV footage.