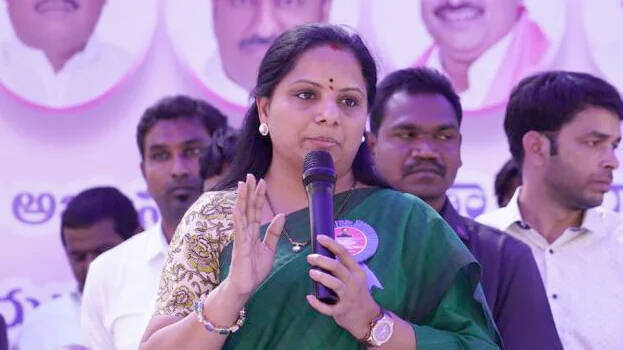 NEW DELHI: ED looks to question today K Kavitha, member of Telangana legislative council in the Delhi liquor scam case. The central agency earlier gave notice to Kavitha to appear for questioning on the 9th of March. However, the date was postponed upon request from Kavitha citing health issues.
Kavitha, who is also the daughter of Telangana Chief Minister K Chandrashekar Rao earlier held a hunger strike in Delhi with a clan of opposition leaders including Sitaram Yechury. It is being speculated that the ED will likely make an arrest of the Telangana leader today after questioning. Ministers and other party workers have reached Kavitha's home. On December 9th, the CBI questioned Kavitha for a long nine hours.
Kavitha is a close associate of earlier arrested Keralite businessman Arun Ramachandra Pillai. Delhi deputy CM was also arrested by the ED in a similar case.