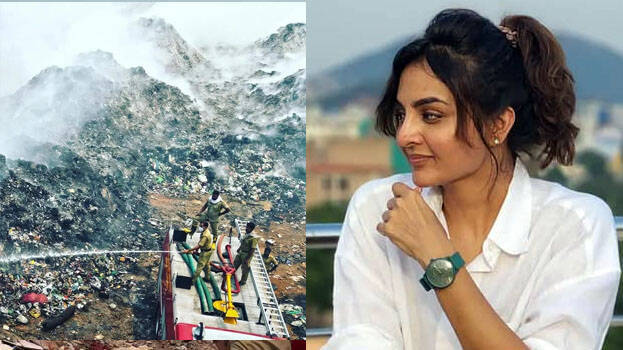 People across different walks of life are voicing their opinion on the fire at Brahmapuram waste plant. Actress Manju Warrier has took to Facebook to write on the matter that has become a major problem in Kochi for the past several days.
"Kochi, along with our minds, is under the fumes and unsure when this plight will end. Salute to the fire force who are struggling to put out the fire. Follow the instructions of health workers. May the fire, smoke and panic be extinguished as soon as possible. Kochi will come back smart", she said.
At the same time, Health Minister Veena George has announced that Kochi residents must wear masks to combat the toxic fumes from the Brahmapuram waste plant.