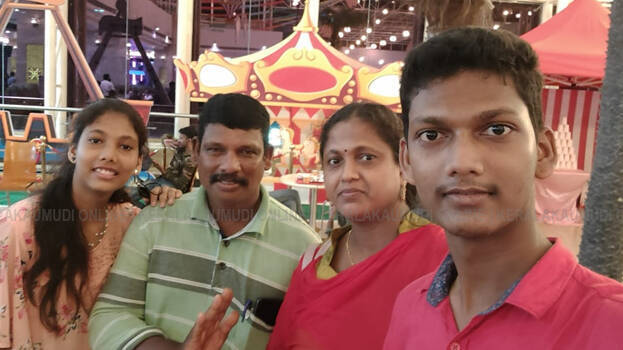 KOLLAM: Anjana couldn't share the joy of her achievements with her family or neighbours like others. She is deaf and dumb. Her house 'Lekha Sadanam' in Muttara, Kottarakara and the neighboring house is silent as well. Eight people who cannot speak or hear are living in these two houses.
AR Anjana (17) has won two gold and one silver medal in the National Deaf Sports Championship held in Indore, Madhya Pradesh. Anjana is the youngest daughter of G Anil Kumar, a lottery seller in Muttara, and Rajitha, a tailor. Anjana is a plus two student at CSI VHSS for Deaf.
Anjana's father, mother and elder brother Arjun are deaf and dumb. Anil Kumar's sister Sulekha lives in the neighboring house. Sulekha and her husband Manoj and children Amrita and Ananthalakshmi are also deaf and dumb. Anjana, who won prizes in sports events since childhood, also excels in studies. She got eight A plus in class 10.
Anjana won first for several events at the state sports meet. She won gold in high jump and long jump at the national level. She also won a silver medal in the 400 m race. When Anjana returned home, all the relatives happily gathered at her home. She already informed this to her family on WhatsApp. They celebrated happily by clapping and in sign language.