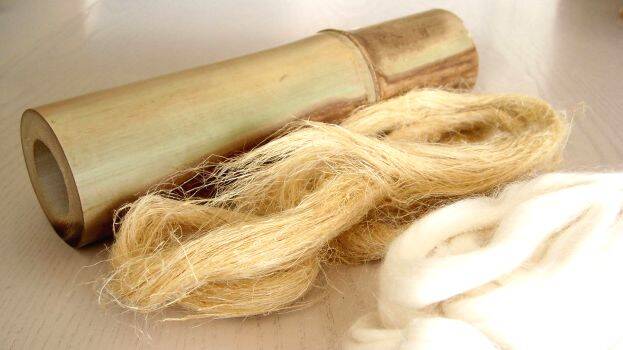 KOCHI: State Bamboo Corporation to bring stylish clothing made from bamboo yarn to the market. Clothes are woven from bamboo fiber in many parts of India, but it is not even heard of in Kerala. There is great potential here where bamboo is readily available.
Shirts, underwear, socks, t-shirts, bed sheets, bath towels, etc can be made from bamboo fiber. It is expected that it will gain acceptance like linen and cotton clothes. Bamboo clothes are as comfortable for the body as linen. The price is similar to that of linen clothes. There are also plans to seek technical assistance from northeastern states that have expertise in bamboo textile manufacturing.
It is planned to expand bamboo cultivation to 1200 acres and to start bamboo bazaars in every district. There are 300 acres of bamboo cultivation in the Malappuram district. 1200 more acres will be found and bamboo will be cultivated there as well. Training will be given to make furniture and other products. The National Bamboo Mission has sanctioned Rs 7 crore for the first phase. Apart from those at Kumaram and Kothamangalam, Bambu Bazaars will soon be opened at Mananthavady followed by Munnar and Thekkady.
Nallalam Hi-Tech Bamboo Factory in Kozhikode manufactures flooring, furniture, etc. Machinery worth crores was installed. Products will be made by processing Calcutta bamboo. To reduce cost, the bamboo is cut and processed to stripes from Assam.
Bamboo cloth
Bamboo is cut into small pieces and the cellulose is extracted through a chemical process to form fine fibers (bamboo fiber). Similar to cotton and linen yarns, they can be woven on regular looms.
The fiber can be brought to Kerala from bamboo processing centers and woven at Khadi units.
Weaving workers can weave it like cotton yarn.
Softer and cooler than cotton clothes. Breathable hence no sweat, no smell.
More durable.
High-quality yarn can also be made using natural enzymes on bamboo fibers that are crushed and separated.
There is also a plan to help traditional bamboo cutting-weaving workers. Bamboo will be brought from Edamalayar and Chalakudy regions and given to the workers at subsidized rates. The government has sanctioned four crores. Cot, ceiling, panel, etc. can be made.
TK Mohanan,
Chairman,
Kerala Bamboo Corporation
Products including 'kannadipaaya' used by the older generation can be marketed. This is a mat made of bamboo fibers.
Dr. AV Raghu,
Principal Scientist,
Kerala Forest Research Centre