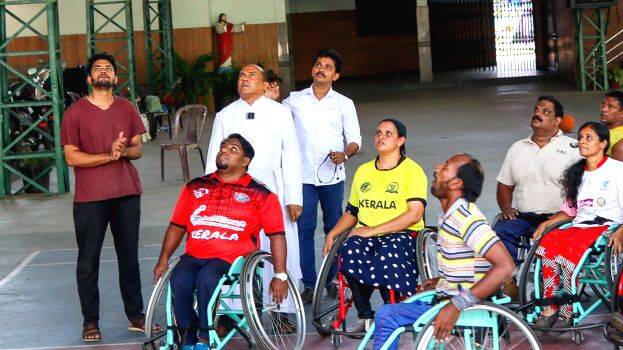 THRISSUR: At the young age of 35, Father Somolon Kadambattuparambil reached doctors in Rajasthan to help heal his diminishing eyesight. However, the doctors were ready to give the shakes with alarming news. They informed the father that he was 75% blind, and will soon be taken away from the gift of seeing things. The news never struck Father. Solomon. He knew how to see things.
He decided to live the rest of his life for the disabled people in society. The noble deed started in 2008 and has traversed a long 15 years. Now, with just 10% of eyesight remaining, Father. Solomon never misses his Sunday visit to Nirmal Jyothi school. He will give basketball training to almost 20 students who are wheelchair-bound. The blind and disabled students are also being trained in football, swimming, cricket, chess, and many other games.
In the national Paralympics, Manoj from Vadakancahery, who is partially blind and a member of Father. Solomon's team grabbed bronze in swimming. In the national level football tournament for the blind, Father Solomon-guided team ended up getting the second prize.
Father. Solomon had the ill fate to be affected by the rarest of eye diseases named retinitis pigmentosa, which is uncurable and will soon make one blind.