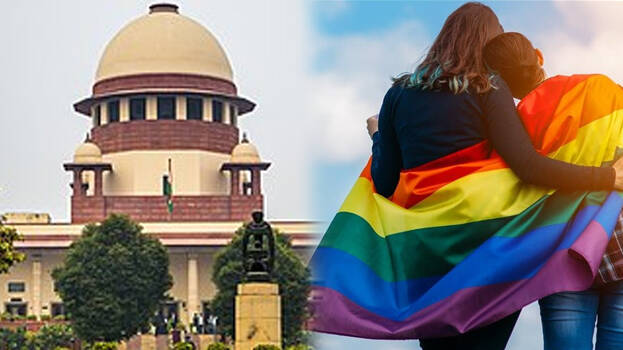 NEW DELHI: Following the many petitions for legal recognition of same-sex marriages in India, the supreme court has referred the case to a constitutional bench saying the matter values seminal importance. The petitions in the supreme court asked for same-sex marriages to be considered legal under the purview of the special marriage act.
Chief justice D Y Chandrachud, judges P S Narasimha and J S Pardiwala involved Bench directed the case to a constitutional bench. The solicitor general told the court that same-sex marriage will taint the established nous of society while the central government has informed that the final decision on this matter will be upon the parliament to decide.
Giving legal recognition to same-sex marriages calls for a bad precedent, the centre told. The people involved in same-sex copulation and living life together are new to Indian cultural ethos. Living together-concept of same-sex people is no crime but a marriage that too in legal terms will be a mistake if committed.