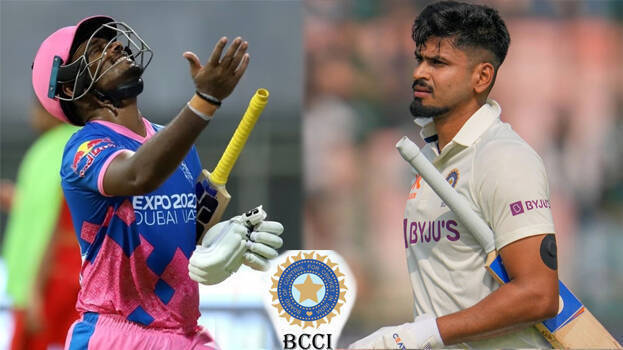 AHMEDABAD: The selection committee has again closed the doors for Malayalee player Sanju Samson to India's ODI cricket team. Shreyas Iyer was injured during the Border-Gavaskar Trophy test series. The selection committee has decided not to include anyone in the team for the ODI series against Australia as a replacement for the player.
Shreyas Iyer's injury was a setback for Team India in the India-Australia Test series that ended today. Iyer, who was supposed to bat after Jadeja on the fourth day, did not play due to severe back pain. As per reports, he needs some time for recovery. In this situation, the fans were hoping that Sanju would return to the Indian team as a replacement for Shreyas in the India-Australia ODI series which will start soon.
It is reported that Shreyas will need at least a month's rest, but the selection committee led by Shiv Sundar Das has decided not to choose a replacement. Sanju, who was training at the National Cricket Academy after suffering an injury during the tour of Sri Lanka, will have to continue his wait to return to the team.