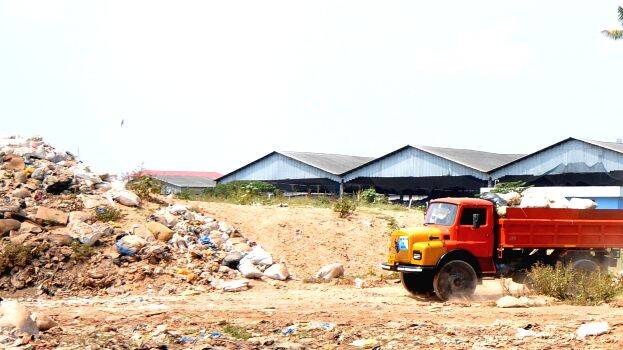 THIRUVANANTHAPURAM: The Brahmapuram debacle has choked the people of Kochi. The capital city can heave a sigh of relief for the not-so-big piled up wastes but nothing is far from perfect as the waste management is still in disarray.
The Thiruvananthapuram Corporation is readying moves to take the Brahmapuram issue as a case study to identify the drawbacks and issue apt reforms in the capital city. However, people in the dark of the night are still enacting the old shameful deed of dropping waste near roadsides. The corporation is not vigilant enough to track down the culprits, who have now made the nook and corners of the capital reek of leftovers. The abundant number of CCTV cameras in the city also are not proving to be any help for the authorities to stop such moves.
Now, the corporation is coming up with urgent schemes to avoid another Brahmapuram in Kerala. Over 1000 kitchen bins for waste disposal will be provided to homes in the city. The Harita Karma Sena of the Kudumbasree will be given the leadership to ensure that things move efficiently.
The glass, cloth, and plastic wastes will be collected by the Sena wing and will be handed over to clean Kerala company and other agencies. Harita karma sena is amassing a gargantuan 4380 kg of plastic waste on a daily basis.
Meanwhile, the Brahmapuram-like waste plant in Vilappilsala will soon see a facelift. The government is making moves to change the place to a mini township by sending Rs 400 crores.