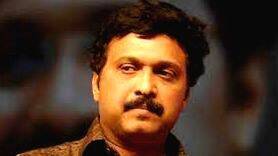 THIRUVANANTHAPURAM: KB Ganesh Kumar said that some doctors in the Health department deserve to be beaten and they are asking for it. He criticized the doctors during the fund request discussion.
"70 percent of doctors does their job really well. It is the remaining 30 percent that tarnishes the good name of health department.", he said.
Ganesh Kumar also explained the ordeal some patients, including those from his constituency, had to face from government doctors. A 48-year-old woman from Pathanapuram was sent to Thiruvananthapuram Medical College Hospital for specialist treatment after surgery at Paripally Medical College Hospital. Dr. RC Sreekumar Head of General Surgery Department refused to admit her or provide adequate treatment. The patient is suffering because the torn wound is not stitched for surgery. After the intervention of the Health Minister, the Superintendent suggested to admit her. Ganesh said that if the government is ready for a vigilance investigation, he can provide more information about this.
He also demanded a police inquiry to find the doctor who put a scissor inside a patient after surgery. Also, he also requested Health minister's intervention in organ donation scheme 'Mrithasanjeevani'.
Ganesh Kumar said that what he says should not be misunderstood as against the government and stated that speaking against the system is not political.