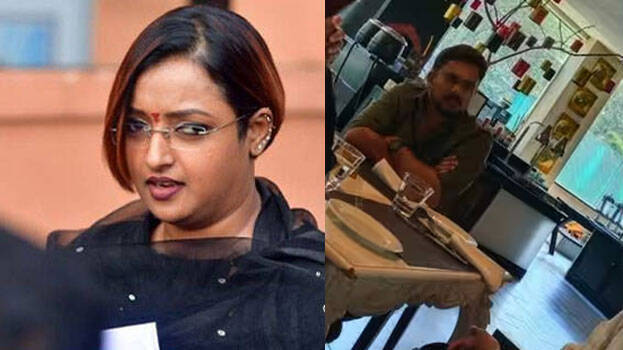 BENGALURU: The Karnataka Police registered a FIR against Vijesh Pillai in the case of threatening Swapna Suresh, accused in the gold smuggling case. The FIR was registered at the K R Puram Police Station against Vijesh alleged by Swapna as the negotiator. The police along with Swapna collected evidence from the hotel where they met and recorded her statement. The police have asked Vijesh Pillai to appear at the K R Puram Station.

The police have now conducted a preliminary investigation in the case. Swapna has also demanded to check the CCTV footage of the time Vijesh Pillai met her at Suri Hotel. The case will go forward after examining including the visuals of the hotel. Swapna had earlier said only Vijesh came to see her. However, during the police investigation, the hotel staff said there was another person along with Vijesh. Swapna had posted on Facebook the other day asking who that was?

Swapna had alleged that Vijesh Pillai threatened her asking to destroy the evidences against the chief minister and his family and to leave the country. However, Vijesh Pillai denied this allegation and responded that he met Swapna for the purpose of an OTT series.