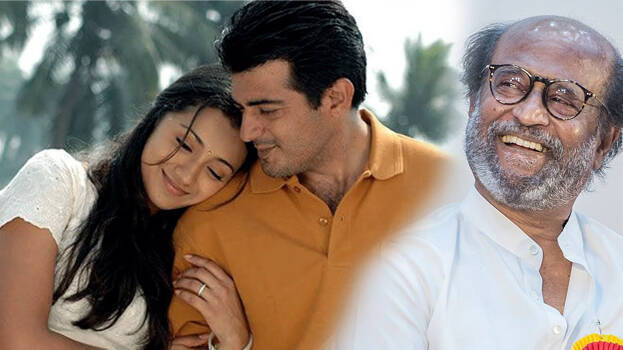 Director Lingusamy has revealed the reason behind the unexpected failure of the Tamil film 'Ji' starring Ajith-Trisha released in 2005. Lingusamy is active in the film as the assistant director of director Vikraman. He made his debut as an independent director in Tamil cinema with the film 'Anandam' which was released in 2001. Then he directed many superhit films like 'Run', 'Sandakozhi' and 'Paiyaa'. With this, he earned his own place in Tamil cinema. As all the films he directed were well received by the people and got huge collection in box office, it increased his confidence.
But in a recent interview, Lingusamy revealed the reason behind the failure of his 2005 film 'Ji' starring Ajith. He said that if he had made changes in the film like superstar Rajinikanth asked, the film might not have failed.
After the release of Lingusamy's superhit film 'Run' in 2002, Rajinikanth personally called and congratulated the director. The superstar appreciated the director by explaining most of the scenes in the film. Then Rajinikanth asked about the director's next project. Then Lingusamy spoke to Rajinikanth about the story of 'Ji'. After hearing the story, Rajinikanth shared his desire to act in this film. But the director replied that the hero of the film is a college student and the role would not be suitable for Rajinikanth. Then Rajinikanth asked if the story should be changed from college. But the director said no. Later, the film 'Ji', which had Ajith as the hero and Trisha as the heroine, failed. The film was released in 2005.