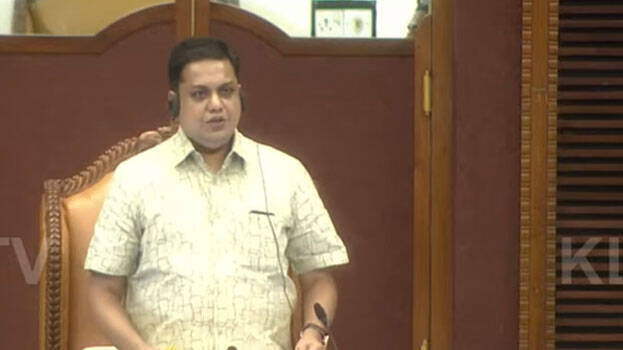 THIRUVANANTHAPURAM: The speaker denied permission for the notice for an adjournment motion moved by the opposition in the incident of assaulting a 16-year-old girl in the middle of the road at Chenkottuonam in Pothencode. The opposition protested the speaker's action. Following that, a verbal dispute broke out between the ruling and opposition members.
The Speaker said Uma Thomas could raise the matter as a first submission as the notice was not of urgent matter. Opposition leader V D Satheesan said if the violence against women happening under the nose of the Secretariat is not discussed then what for is the assembly. Then the opposition trooped to the well of the house with the banners. The opposition raised slogans that the Speaker should follow justice and respect the rights of the opposition.

Meantime, Minister P A Mohammad Riyas said don't listen to the opposition whose backbone is made of banana stem. The minister's remarks were during the ruling and opposition row in the assembly.