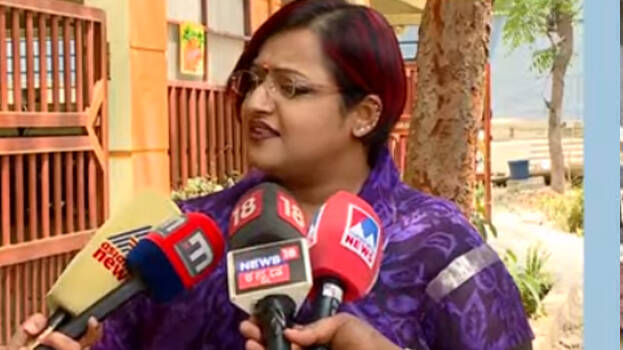 BENGALURU: Swapna Suresh, main accused in the gold smuggling case, said that she will not apologize to M V Govindan in the defamation case. Don't think of threatening me and make me withdraw, she said while talking to the media after testifying before the Karnataka police in the case against Vijesh Pillai.

'I don't know this Govindan. He said that he has sent a notice. When I get it, I will talk to the lawyer and do what has to be done. They demand my apology. If I want to apologize, I should be born again Mr Govindan. Don't expect to get that from me. My lawyer will reply to you after receiving the notice. Even if you file a case from Thiruvananthapuram to Kasaragod, Swapna Suresh will not stop without seeing the end of this. This is a message to the chief minister and his family. CM is neither my uncle nor my father. They are all partners in crime. Don't think of intimidating me or making me withdraw. Expect the police to find the stranger who was with Vijesh,' she said.
CPM state secretary M V Govindan had sent a notice to Swapna Suresh demanding a compensation of Rs one crore for raising defamatory allegations. The notice sent through a lawyer from Thaliparambu identified as Nicholas Joseph had demanded Swapna to withdraw the allegation and apologize. He also demanded to give a statement in all channels and in two Malayalam dailies on withdrawing the allegation and tendering an apology.

Swapna had alleged that Vijesh Pillai offered her Rs 30 crore on behalf of M V Govindan to withdraw the allegations against the chief minister and his family. She revealed this via Facebook live on March 9.