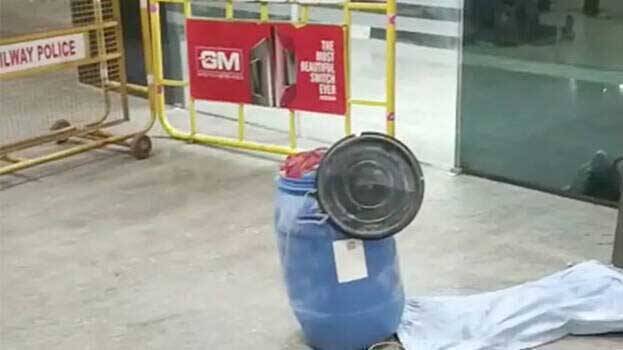 BENGALURU: The railway police have confirmed identifying the dead body of a young lady who was stuffed inside a barrel drum at Sir M. Visvesvaraya terminal railway station in Bengaluru. The barrel drum with a strange stench was found on Monday at the railway station. The police have now arrested three people in relation to the murder.
The lady has been identified as one from Uttar Pradesh. She is suspected to be between the age of 25 to 30. Three Bihar natives have been arrested regarding the case. The incident adds up to the unaccounted murders of a similar pattern which are having a free spree in Bangalore. However, the police denied any kind of link between the previous murders with this one. The CCTV visuals showed the three men coming in an auto and placing the barrel in the railway station.
In January, a barrel drum holding the dead body of a woman was found near Yeswanthpur railway station near Bangalore. December also saw another gore incident of the same pattern in another railway station in Bangalore city.