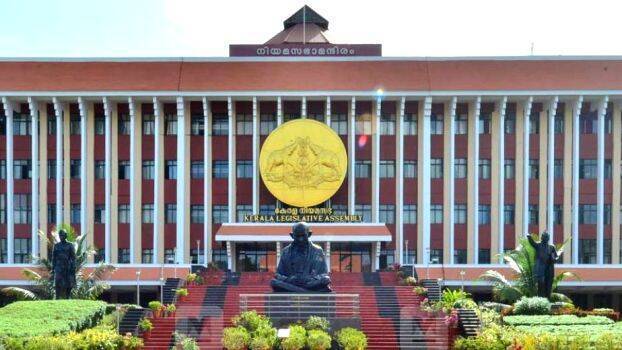 THIRUVANANTHAPURAM: The Museum police on Thursday registered cases against MLAs of the ruling and opposition fronts in connection with the Assembly ruckus that took place on Wednesday. UDF MLAs, including KK Rema and Uma Thomas, were booked under non-bailable sections. It must be noted that the opposition MLAs were the ones who sustained injuries in the incident.
Meanwhile, two ruling party MLAs and Watch and Ward staff, whom the opposition accuses of attacking them, were booked under minor bailable sections.
MLAs Roji M John, PK Basheer, IC Balakrishnan, Anwar Sadath, Uma Thomas, KK Rema and Anoop Jacob and five identifiable others were charged with various offences, including incitement to riot. They were named accused based on the complaint filed by Sheena, a woman watch and ward staff.
On the other hand, an FIR was registered against ruling MLAs Sachin Dev, H Salam and deputy chief marshal Moideen Hussain on the complaint of Chalakudy MLA Saneesh Kumar. The Museum police registered the case after recording Saneesh's statement based on the information provided by the hospital authorities.
FIR against opposition MLAs
A group of opposition MLAs attacked, insulted and injured a woman Watch and Ward staff.
Opposition MLAs were booked under sections 143, 147, 149, 294 (b), 333, 506, 326 and 353 of the Indian Penal Code for non-bailable offences such as assaulting officers on duty, obstructing duty, making threats, gang attack and incitement to riot.
Each of the MLAs will have to appear in court and obtain bail. Although there is no possibility of remand, there is a rule for that too.