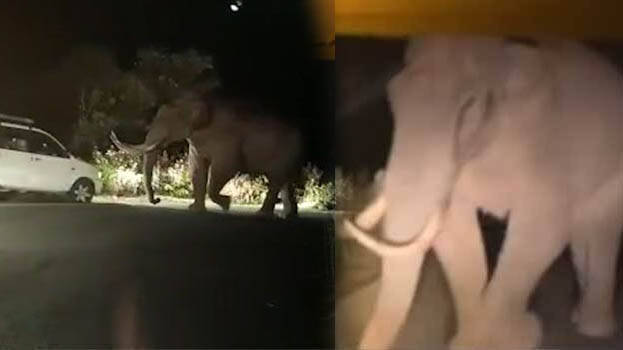 MUNNAR: Wild elephant 'Padayappa' stood on the road blocking vehicles on the national highway. The elephant stopped the vehicles at Nyamakad Estate on Munnar Marayoor Road. The elephant stayed there for about 30 minutes but did not attack anyone. The locals and the passengers in vehicles chased the elephant from the road.

This is the second time in the last two weeks that the elephant is blocking vehicles in Nyamakad estate area. On March 5, the elephant had stopped the Palani-Thiruvananthapuram Super-Fast bus coming through this route and broke the side mirror glass of it. Before that, the elephant entered Munnar's Kannimala estate and caused extensive damages to houses. The elephant retreated from the area in the morning after destroying crops.

Meantime, the locals had informed earlier that one of Padayappa's hind legs is weak and this may be the reason for the elephant turning violent. The elephant, which is about 60 years old, was not very dangerous before.