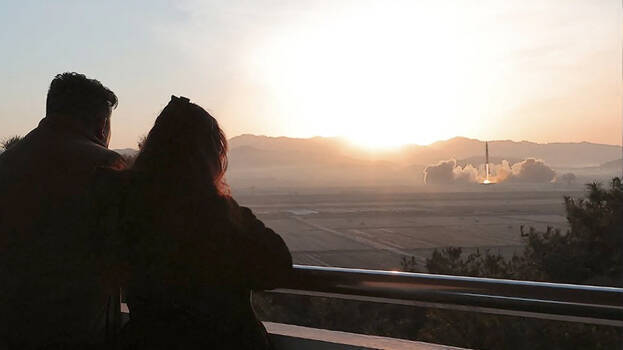 SEOUL: North Korea yesterday tested its strongest yet long-range ballistic missile into the waters off the east coast of the Korean Peninsula. Images released saw North Korean dictator Kim Jong Un overseeing the launch with a young girl, highly doubted to be his daughter Kim Ju Ae.
The move is viewed as a timely response to the joint military exercise conducted by America and South Korea in the Korean sea. Dubbed mostly as a monster missile, the Hwasong-17 intercontinental ballistic missile (ICBM) after launch reached a maximum altitude of 6,045km, had a flight range of 1,000.2km and flew for over an hour.
The launch also comes as a presage as South Korea and Japan are currently in bilateral talks in Tokyo, the first summit between the two countries in 12 years. Both countries are neighbors of North Korea and moreover American allies.