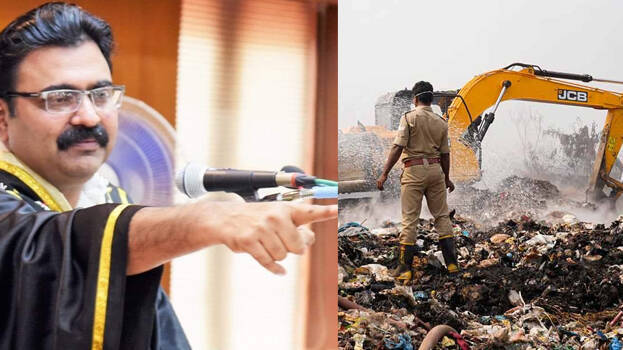 KOCHI: Kochi Mayor M Anil Kumar is preparing to take legal action against the National Green Tribunal order in Brahmapuram fire. He also stated that such a huge amount cannot be paid now. Green Tribunal imposed a fine of Rs 100 crore on the Kochi Corporation in the incident.
The amount is directed to be handed over to the Chief Secretary. The order also states that criminal action should be taken against the officials responsible. The tribunal also criticized why the government is not taking moral responsibility in the matter.
The Green tribunal also said that the toxic substances were found in the air and in the swamp. It has also been instructed to have a proper waste plant in Brahmapuram. The National Green Tribunal had warned yesterday that the state government had failed miserably in handling the fire and would be fined Rs 500 crore if required.