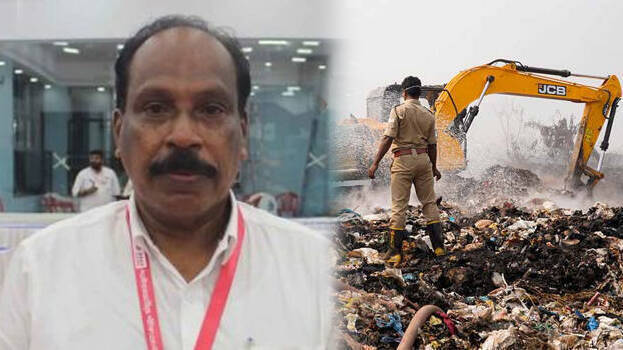 KOCHI: The Left Front itself has a different opinion on waste management in Brahmapuram. CPI district secretary KA Dinakaran came out with a new opinion. Dinakaran openly said that private companies should not be given contract for waste management in Brahmapuram.
"The private companies that loots crores from the exchequer should be identified at least now.", he said. He also told the media that public sector institutions in the state should be entrusted with the responsibility of waste management. Many public sector organizations are ready to take up the contract.
But he also mentioned that the Kochi Corporation is delaying the action. "Private companies are emptying the exchequer. There are many complaints against them. The government and corporation should not pretend that they don't know about this. Do not forget the responsibility they have towards the people who elected them.", he stated. KM Divakaran added that the vigilance investigation in the contract scam should be conducted efficiently.