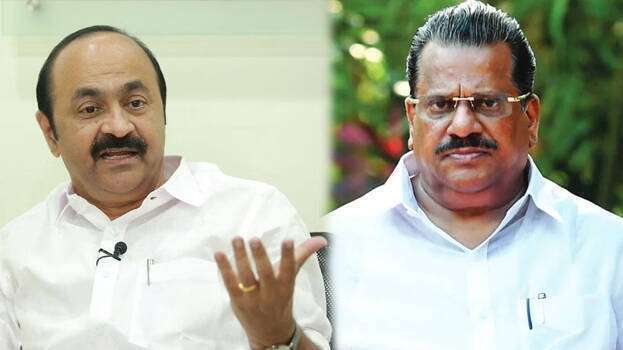 THIRUVANANTHAPURAM: LDF convener EP Jayarajan criticized the incident of the siege of the Speaker's office in the assembly complex by the opposition MLAs. He informed that it is up to the Speaker to decide whether to approve the emergency motion and that the Assembly should not be a platform for buffoonery. The CPM leader accused the opposition of bringing rumors and allegations as an urgent motion.

EP Jayarajan also alleged that Opposition Leader VD Satheesan is trying to create unnecessary controversy in the Assembly. Matters of little importance are brought up for urgent resolution. The rule is that personal allegations cannot be raised for an urgent motion. But all of that is violated. He also reminded that banners and slogans should not be used in the assembly and video recording on mobile phones is prohibited. But EP Jayarajan said that the opposition leader's position is that none of this applies to him and he should be ready to protect the dignity of the assembly.
At the same time, Vigilance has informed that the investigation will continue in the complaint against Kannur Vaidekam Resort, which led EP Jayarajan to controversy. The investigation team has decided to form an expert team for clarification on technical matters. For this, the investigation team will seek the permission of the Director of Vigilance.
The vigilance team conducted a preliminary inspection at Vaidekam Resort in Morazha yesterday following a complaint filed by Youth Congress leader Jobin Jacob alleging corruption in the construction of the resort. Later, the team also inspected the Anthoor municipal office. The action was based on the complaint that the Antur Municipal Corporation had sought illegal assistance for the construction of the resort. Vigilance says that a preliminary investigation is currently being conducted, but further inspection is required at the resort.