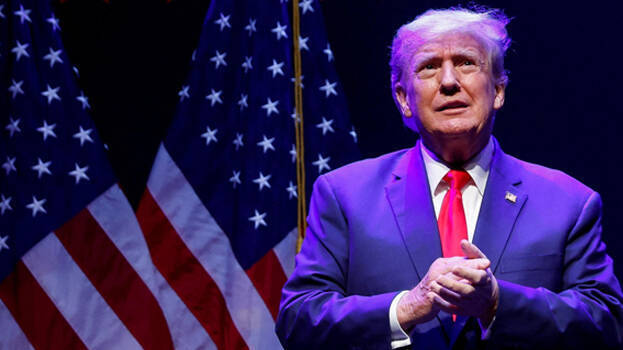 WASHINGTON: Former US President Donald Trump said that he may be arrested on Tuesday in the case of trying to influence a porn film actress by paying her. After being banned from social media platforms including Twitter, Trump made the disclosure through his own digital platform called Truth. The case against Trump, the Republican candidate, is that he transferred money to avoid accusations against him before the 2016 election.
Trump says that information about the arrest was leaked from the Manhattan District Attorney's office. He also called for a protest against the arrest. Donald Trump has hinted that he will be arrested for allegedly paying $130,000 to porn star Stormy Daniels ahead of the 2016 presidential election. Although Trump has denied having any relationship with Stormy, there are allegations that Trump transferred the money to keep her from making statements that could tarnish his image before the election.
If arrested in the case, Trump, 76, would become the first former president in US history to be indicted. Trump's lawyers told the news media the other day that he would surrender and cooperate with legal proceedings if the Manhattan jury indicts him.