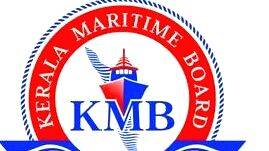 THIRUVANANTHAPURAM: Maritime Board to survey and record the land owned by Kerala Maritime Board and vacate the encroachments to start port-related industries. If there are no legal problems, the premises will be vacated within six months, Chairman of the Board NS Pillai told Kerala Kaumudi. Industries will be started through a public-private partnership. The Maritime Board owns 17 small ports in the state. It has been found that private individuals, agencies, and local bodies are illegally occupying acres of land under their control. Despite many notices, the land was not released in many places. A land management unit will be formed to measure and survey the port land from Vizhinjam to Manjeswaram and demarcate the boundaries by installing survey stones. The unit will work under the supervision of senior officials who have retired from the revenue department.
From 2020, 300 employees are paid from the board's revenue. Technically skilled staff are still required to effectively carry out the functions of the Board. It is estimated that the income of the industries operating on the port land can be used to pay the wages of the new employees and the board will have a huge profit.
Upcoming initiatives
Cold storage
Boat Repairing
Shipbuilding
Bunkering units
Fish processing units
Will become more independent
Even though the Maritime Board is an independent body, even small matters have to wait for the government's approval due to legal tangles. It is alleged that this is causing delays in taking crucial decisions and that the finance department is not taking action on the letter issued by the board asking for reform of maritime laws. The port and legal departments have accepted the board's decision but the file has been closed in the finance department for 8 months.
The aim is to make the board more profitable by starting medium enterprises. There are many issues related to coastal security. The move forward will take them into account.
NS Pillai, Chairman, Maritime Board