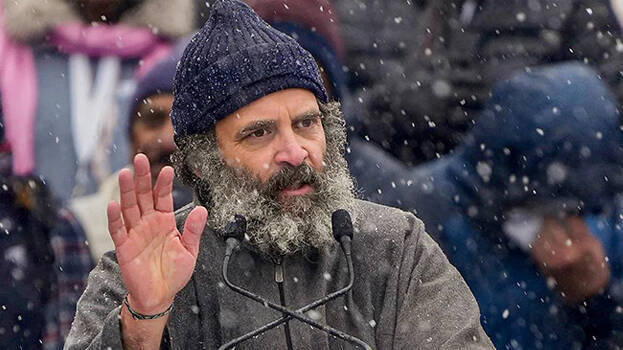 NEW DELHI: Rahul Gandhi questioned the motive of Delhi police repeatedly targeting him for reasons he deemed as petulant. " If it was for any BJP leader, who made a yatra similar to Bharath Jodo, would you have had the nerves to question it?" Rahul Gandhi directed his accusations at the Delhi police.
Meanwhile, Mr. Gandhi assured, he will give a timely response to the Delhi police served notice. It was during the final day of the jodo yatra in Kashmir that Rahul Gandhi took the podium to say that some girls approached him and opened up about horrid stories of sexual torture which they survived.
Later today, dramatic scenes unfolded in front of Rahul Gandhi's residence in Delhi. Gandhi never allowed attendance for the police officials who were left with no option but to leave the place only after serving the notice. Dozens of congress workers reached the leader's residence to make a bulwark after news broke about the police moving ahead with steps to dock Rahul Gandhi.