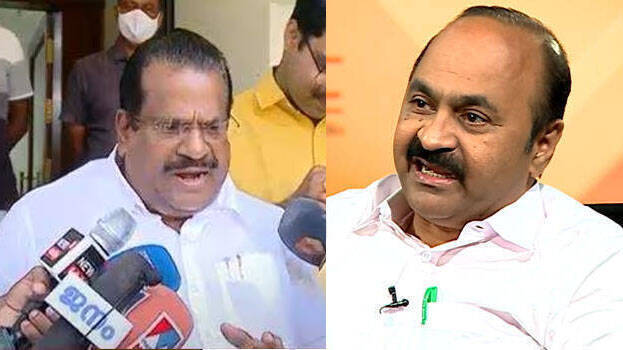 KANNUR: LDF convener E P Jayarajan has come up with some shocking criticism against opposition leader V D Satheeshan. He said Satheeshan is working in tandem with the skewed politics of KPCC president K Sudakaran. He also warned the congress leader to not expect a free pass from all the accusations made. Earlier, Satheeshan ridiculed Jayarajan saying congress doesn't need any kind of advice from people who once rummaged and stomped the assembly hall.
" V D Satheeshan and his cohorts in congress fondled the lady MLAs during the scuffle. They touched our lady MLAs. Such kind of acts won't be tolerated and did congress expected to ease past from such a scene very easily by just weaving some accusation" said E P Jayarajan.
" They once attacked our female MLAs, they attacked Sivankutty and made him admitted to hospital, was any action taken against the congress? whatever we did during our times, LDF was served with punitive actions but congress always escaped it. So, leaders in congress should be the last ones to give moral dictates to other people." Jayarajan fumed.
On another note, Jayarajan also responded to the Thalassery archbishop's claims of going in support of the saffron party, which he termed as shocking.