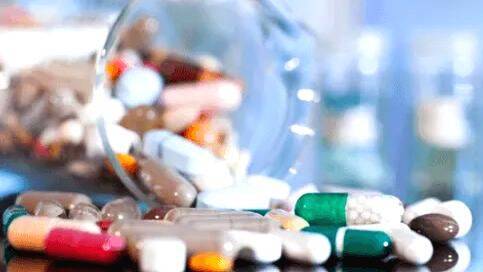 Move to distribute 78 types of medicines without pharmacists blocked
THIRUVANANTHAPURAM: The Center has blocked the state government's move to dispense 78 types of medicines through family health sub-centres, without the aid of pharmacists. This paved the way for 500 pharmacists to get jobs.
The Registrar of Pharmacy Council of India wrote to the State Chief Secretary and the Additional Chief Secretary of the Health Department stating that dispensing medicines without pharmacists is a violation of the Pharmacy Act 42. The action was taken when the Federation of Indian Pharmacists Organization brought the matter to attention. Due to this, the distribution of medicines through family health sub-centres has been disrupted.
Kerala Kaumudi had reported on Thursday about the workload faced by existing pharmacists in primary health centres and the new move to dispense medicines. Medicines are made available through sub-centres close to home to avoid having to rely on government hospitals in remote areas for purchasing drugs for H-1 category, pregnant women, elderly, critically ill, children, and lifestyle disease patients. The state government decided to provide medicines, including 13 antibiotics, through sub-centres.
The Director of Health had issued guidelines to exclude pharmacists and instead distribute medicines through mid-level service providers, junior health inspectors, and junior public health nurses at sub-centres. Later the matter came before the Central Pharmacy Council. The government had decided to distribute medicines through 500 of the five thousand family health sub-centres in the state in the first phase. Sub-centres operating from 9 am to 4 pm will require a full-time pharmacist. The government can decide whether permanent appointment or temporary staff is needed. In the letter, the Central Pharmacy Council has warned that violating the law is punishable.
Crime, Punishment, Crisis
Although the employees of the sub-centres are appointed by the Health Department, as per the existing law, the offense and punishment shall fall on those who violate the labor code.
Only registered pharmacists are authorized to dispense medicines prescribed by doctors under the Pharmacy Act, of 1948.
Registered Pharmacists are those who have passed Diploma in Pharmacy, Bachelor of Pharmacy, and Pharm D courses and are registered with the State Pharmacy Council.
Dispensing drugs by unqualified persons is punishable. According to Section 42 of the Pharmacy Act, it is punishable with a fine of Rs 1000 or imprisonment for 6 months or both.
5000 sub-centres
Sub-centres provide health services in different parts of the area where the family health centreis located. At present, there are 958 family health centres in the state. On average, there will be five sub-centres under each family health centre.
Drug distribution is a complex process. It is the job of officially trained pharmacists. The state cannot override the central directive to strictly follow the law.
-OC Naveen Chand
President,
Kerala State Pharmacy Council