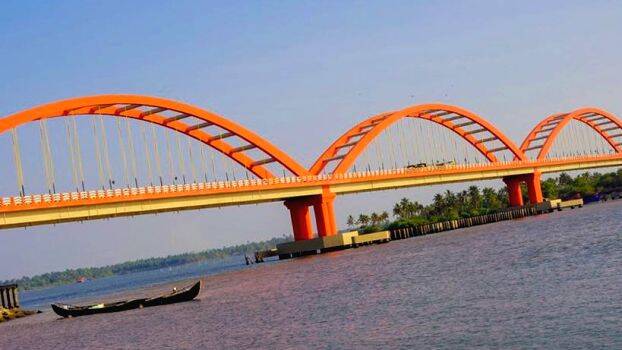 THIRUVANANTHAPURAM: The Public Works Department is coming up with a project to make the bridges built over the backwaters and rivers as tourist attractions on the model of bridges in foreign countries. Instead of the current arch and voided slab designs, bridges will now be constructed with an attractive design on huge steel pipe pillars. This will make the bridges more attractive.
Facilities will also be provided for people to enjoy the beauty of the lake and river on both sides of the bridge. The PWD also plans to turn underutilized public spaces adjacent to the bridges into parks and recreational centres.
Valiyazheekkal and Kootamvathukal Kadavu bridges in Alappuzha, which are built with innovative designs, are now favourite destinations for tourists. The lake, the sea and the beauty of the construction of the bridge attract many people. The Perumon-Pezhumthuruth bridge, which will be constructed across the Ashtamudi lake, will also be made in such a way that one can enjoy the beauty of the lake.
Tourists will be attracted by setting up food courts and cafeterias on old bridges that are no longer used for traffic. There will be local cuisine, music and art.
Benefit
Tourism development
Regional development, employment and income
Income for entrepreneurs like Kudumbashree
144 bridges are under construction
The cost is 1208 crores