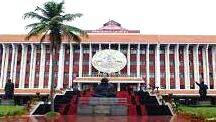 Speaker said that strict action will be taken if the parallel conference is repeated
THIRUVANANTHAPURAM: In the ruling, Speaker AN Shamseer commented that the proposal to adopt the model of the Parliament in which the footage of the opposition protest is included in the broadcast of the assembly proceedings will be examined. The guidelines will be updated soon based on the test. Guidelines will also be issued soon in consultation with the party leaders to prevent the circulation of footage shot in and around the legislature building on mobile phones where video filming is prohibited.
A parallel meeting was held while the church was in session and its footage was captured by mobile phones and made available to channels. Members should think for themselves about how much damage they are doing to the legislature's heritage by doing so. If such actions are repeated in the future, strict action will be taken. The display of placards and banners in the House as part of the protest and the display of the banner in such a way as to cover the face of the Chair is strongly disagreed with. All members should refrain from constantly interrupting a member while he is speaking, making indecent noises, ignoring the chair's repeated instructions, and engaging in arguments.
Opportunity for further discussion
In addition to notices of urgent motions under Rule 50, more opportunities will be provided at the House level for half-hour debate under Rule 49, debate under Rule 58 on matters of urgent public importance, debate under Rule 130 on other matters of public interest, debate under Rule 205B on reports of various House Committees, etc. The speaker also stated that there will be no approach from the chair to deny the rights available to every member.